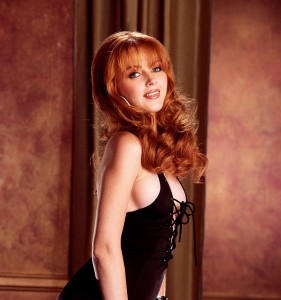 What does it mean to worship?
When I'm working with a client in a submissive training phone sex session, the underlying theme that drives what I say and what I do is that which creates an atmosphere of focus and worship.  As the one who controls and owns you, I expect to be placed on a pedestal.  It's not that I take myself oh-so-seriously, but rather,  I believe in reinforcing the Truth that guides our exchanges:  you came to *Me* for a domination experience because you know intuitively I am someone that you can look up to, revere and elevate.
Not all Dominas are created alike (thank the Goddess!).  Although I subscribe to feminist philosophies, I am in no way a man-hating femdom.  So if you are seeking some hardcore, fucked-up D/s exchange where the domme gets off on persistent shouting, screaming and declarations of "I am femdom, hear me roar!", then I am not the Domina for you.   I don't believe in domination phone sex (or domination of any kind) that is carried out in anger.   My goal is to elicit surrender from you in a way that taps into an inner need that *you* already have to submit to a strong, confident and creative female.  I'm not going to force you to drop to your knees just because I identify as a domme.  While I expect to be treated respectfully, I think it's just as important to *be* a woman you feel you can respect and therefore *want* to serve.
How is all of this achieved?  For starters, its in the way I conduct myself, how I listen carefully as you express your submissive desires, and slowly but surely I get into your head. I choose my words deliberately to direct you, establish goals and a sense of focus in the way you will worship and submit to me.  I am interested in what turns you on, what you want to explore in the realm of BDSM phone sex, however, once our rapport has been established, know that I am very skilled in the art off bending a submissive's will to that of my own.  And ultimately, that's what you came to me for in the first place…whether or not you know it or are willing to admit it.
Worshipful submission is something that I inspire within you.  If we genuinely "click", then this phase in our femdom exchange will evolve naturally.  You will become my devoted subject who lives, breathes and exists for my enjoyment.  You yearn for a reason to be, and need something outside of yourself, something bigger, more powerful and meaningful to guide your daily routines and rituals.  You long for a connection to the Goddess and when you realize  She is manifested right here, in Me…you at long last, have come home.
Mina,  Phone Sex Domina
1-877-882-OBEY
Tags: Femdom Phone Sex